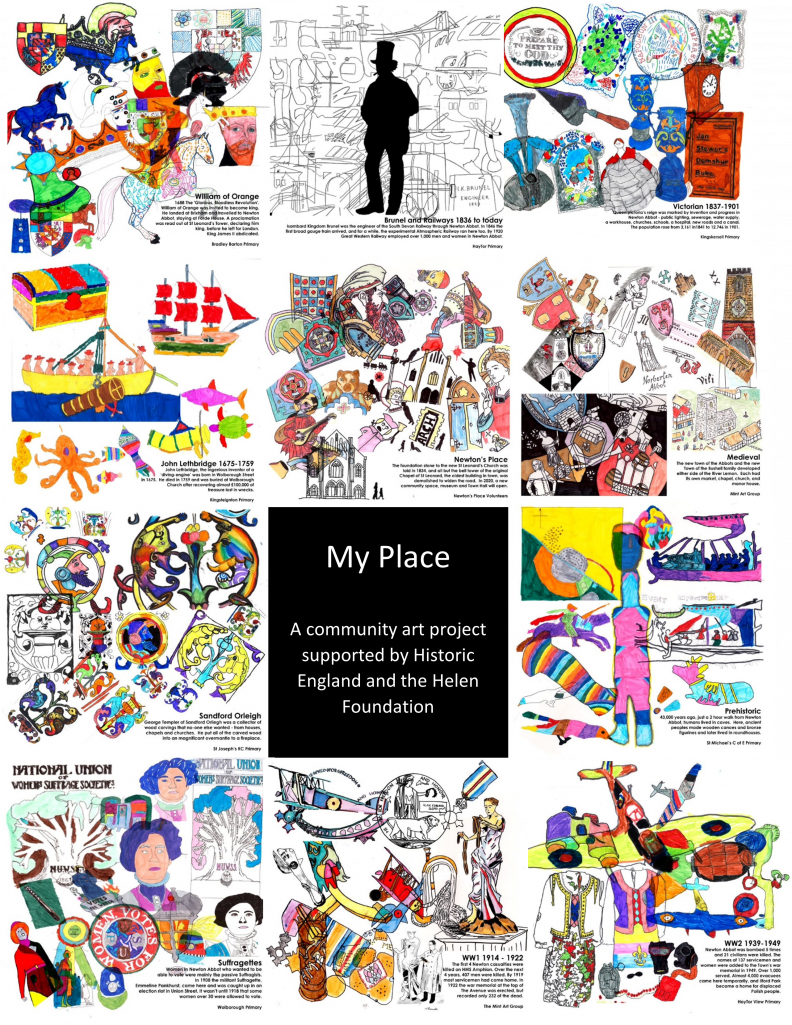 Over a 12 month period museum volunteer, Katy Bennie, worked with local artists and community groups (including eight primary schools) to create pop-art style artworks based on objects from our collection and historic buildings around the town.
Each of the 11 pieces shows a different historic event connected to the town and together they create a timeline of Newton Abbot. To create each group piece, individual drawings were digitally combined into a unified whole by skilled local artists.
In 2019 the old St Leonard's Church was still a building site in the process of becoming Newton's Place. The pop-art panels were printed at large-scale then affixed to the hoardings surrounding the site, transforming a construction zone into a colourful historical extravaganza.




Click on the image on the left to see each artwork and find out about different periods in Newton Abbot