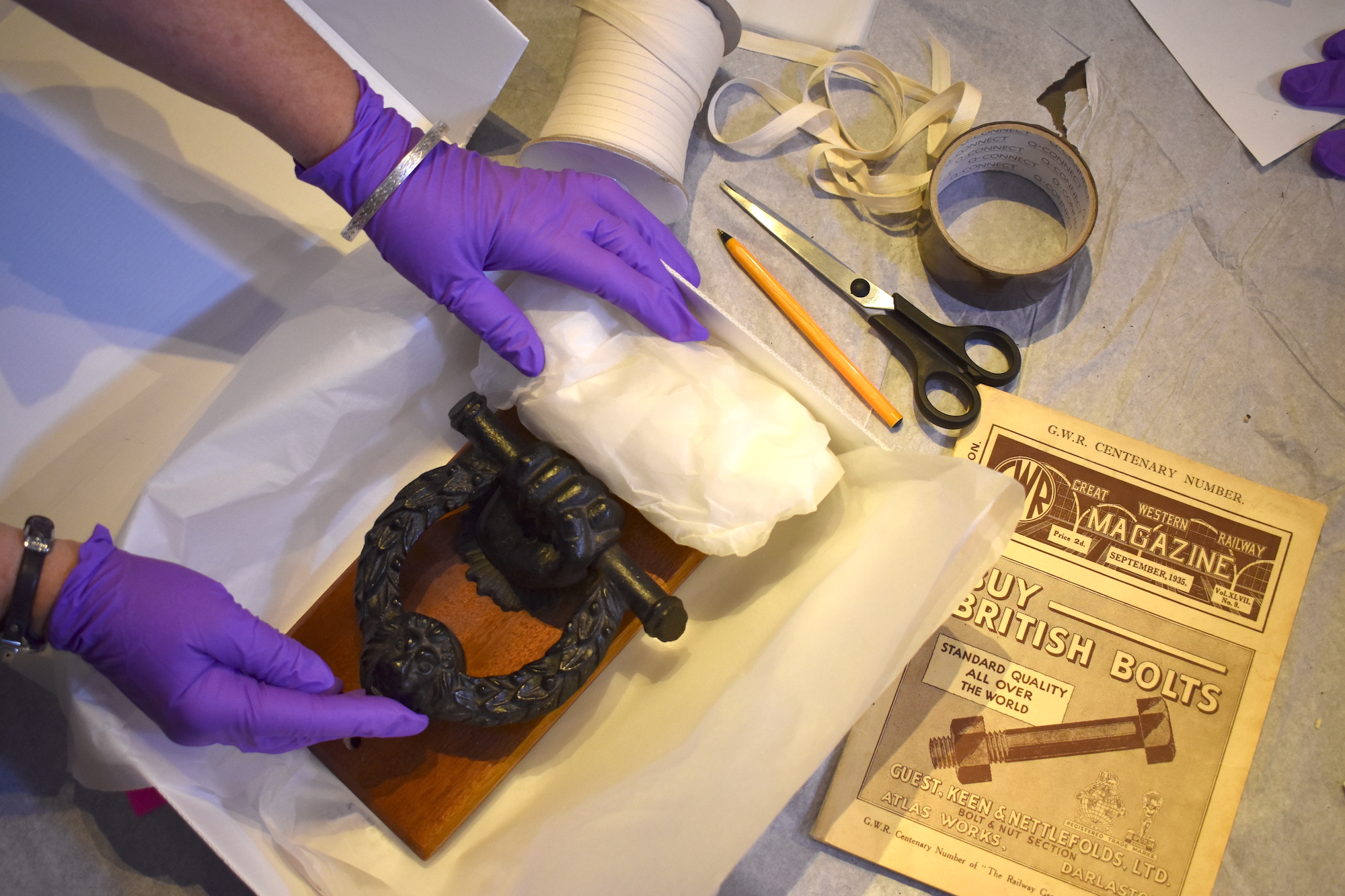 Volunteering
Our amazing team of volunteers contribute in many different ways. There are just 3 paid staff working in the museum, so we wouldn't be able to operate at all without help from our volunteers.
There are many opportunities on offer including stewarding, working on the collections, research and helping out at events – to name but a few.
Being a volunteer gives you free membership to the Museum Friends (see below). Other benefits include:
meeting new people
sharing life skills and interests
gaining job experience and enhancing your CV
being part of a friendly local community
Please get in touch if you are interested in becoming involved.
Friends of the Museum
Membership of the Museum Friends costs £10 per year and runs from September to September. The membership enables you to:
attend an annual programme of talks free of charge (cost for non-members is £3 per talk)
receive our bi-annual newsletter
attend private views of new exhibitions in the museum
A varied programme of talks is arranged each year.
Donations
We are a free museum and our mission is to offer access to all to our town's history.
The majority of the items in the museum have been donated. We are very grateful to those who give their treasures and important objects to add to our collection. We have to make sure that every item we add tells a story of Newton Abbot, and that we have the space and money to store and conserve each item properly.
As a small museum we are also extremely grateful for other donations, like your time, money or material support. You may not have thought about leaving us money in your Will, but the Newton Abbot Museum Support Fund is purely spent on preserving and interpreting the town's history for future generations.
Please contact us for a chat about anything you can offer.
Vacancies
Find any available volunteer or paid roles here