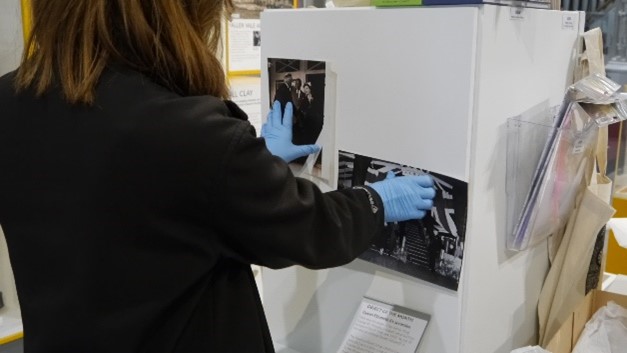 Work Experience at the Museum: Finding, Packing, Handling and Displaying
We recently had Anna, a local student, on work placement with us. She helped us with a wide range of museum jobs. Thanks Anna! Here's what she got up to in her own words:
During my week of work experience at the Newton Abbot Museum I was lucky enough to have a wide range of different tasks set to have a good variety of museum related jobs to experience throughout the week. I was firstly surprised at the number of things necessary to do at a museum; like handling items ever so meticulously whilst later having to store them in such gentle packaging, along with the lengthy process of accessioning and checking each object, which will from now on be thought about when visiting other museums.
I was taught how to handle objects carefully, and was especially fortunate to have a nosey through all of the objects and items within the building, that are hidden away from the visitors' eyes, in order to choose an object for the Object of the Month display! I helped take apart the old display case for the Object of the Month while being able to set up the one I had designed. It was a very enjoyable experience for me to look through all the various events and memorabilia that comes from Newton Abbot. On one of my days here I was around to set up a new display case containing new object arrivals on loan from Torquay Museum: roman coins from Ipplepen.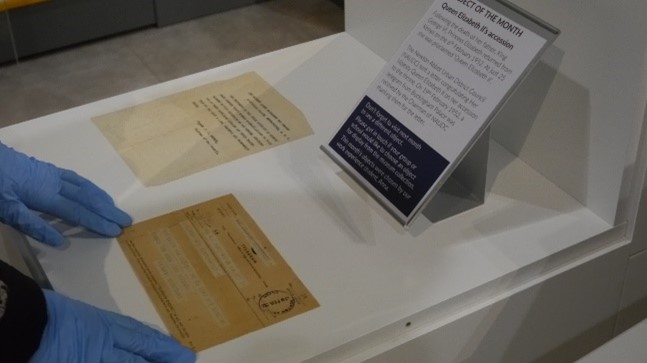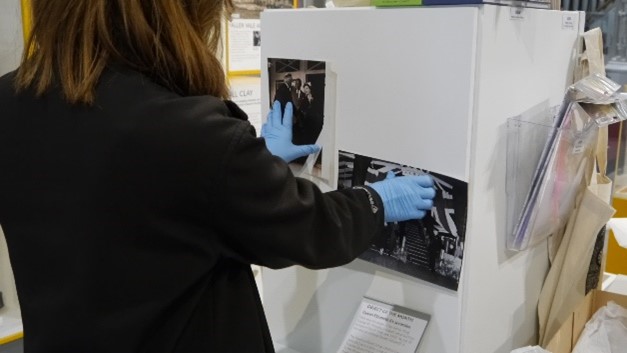 I was also given the opportunity to choose images for the Museum's Photo Wall. While doing so, I was able to look through all the different photographs once again within the stores where I learnt a range of facts and fascinating events that would take part in Newton Abbot, such as the Queen visiting Stover in 1952 for the Royal Agricultural Show, as well as finding out about ghastly floods through Newton Abbot back in 1853, 1979 (and more!!!).
Another thing that really sparked my interest was discovering different photos of Newton Abbot back in time, for instance: old buildings (that looked a lot nicer than the new ones that we have now in their place), and cooling towers placed in unexpected areas of the town. I truly enjoyed working with such kind, welcoming and friendly people who really allowed me to take part in such wonderful tasks.