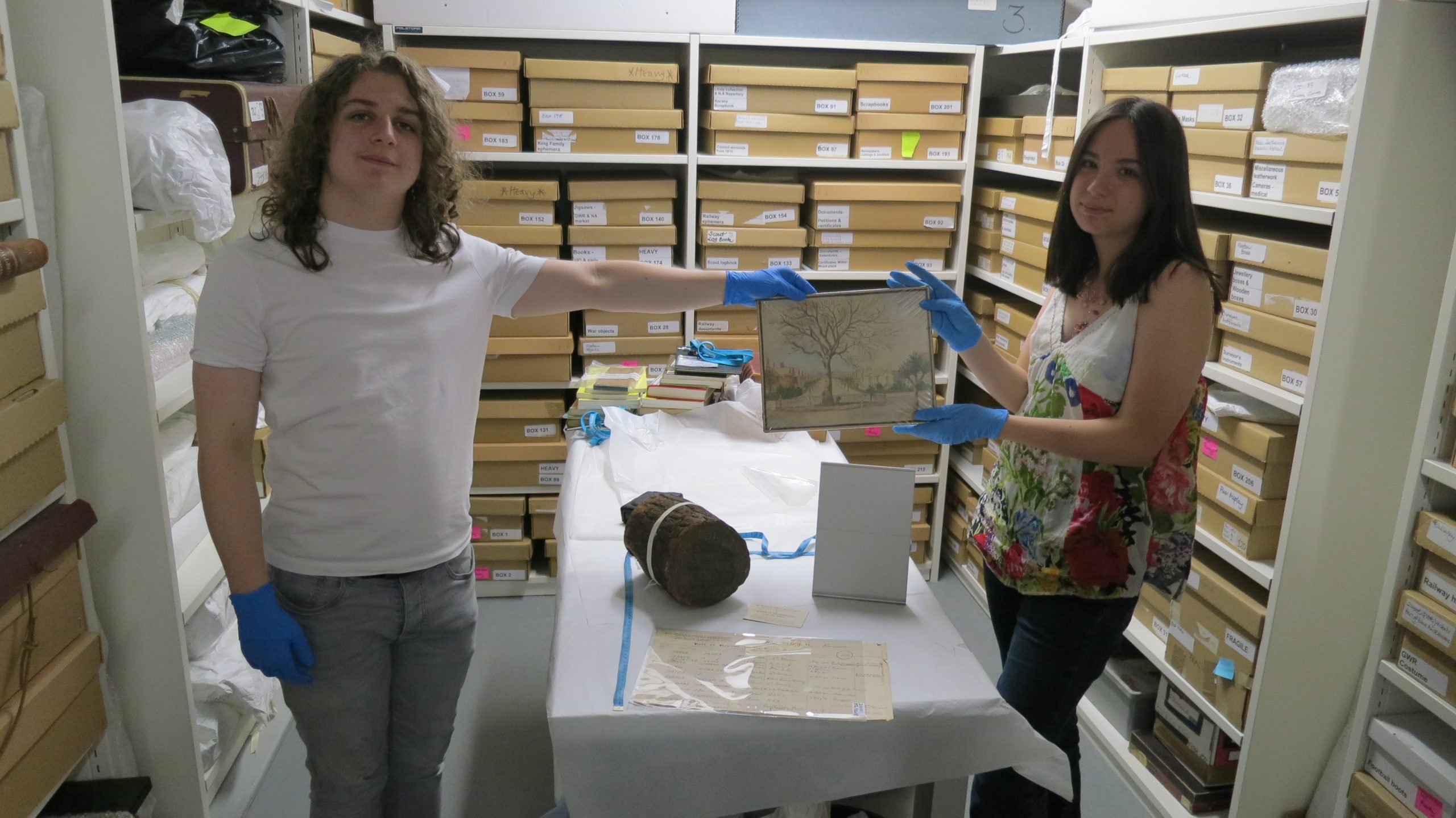 Work Experience with Lucy and Sean
Throughout the week, we have greatly enjoyed every aspect of working in Newton Abbot Museum – from singing with teeny-toddlers to handling over 100-year-old artefacts! It's been an eye-opening experience and we are so grateful for the opportunity itself! We were so keen to complete our work experience here at Newton Abbot Museum due to the fact that we both have a deep passion for the local heritage engraved in Newton Abbot, but this week has taught us that there is far more to know about our humble town – and also that sometimes the most intriguing stories aren't about grand battles and royal displays, but really the stories of the people living in the town ( just like us!).
Individually, we've both researched objects and subjects relating to our history – Which we would love to share within this blog!
Sean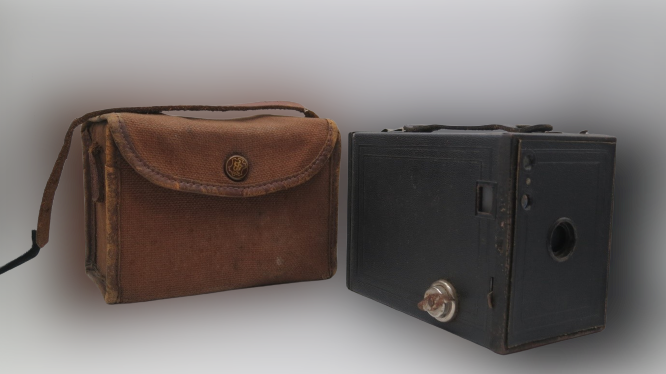 This is a camera with a case that dates back to the 1920's. It was created by kodak in Ontario, Canada. This is interesting to me because it is in almost perfect condition after 100 years with the only damage being a broken strap and a few scratches here and there.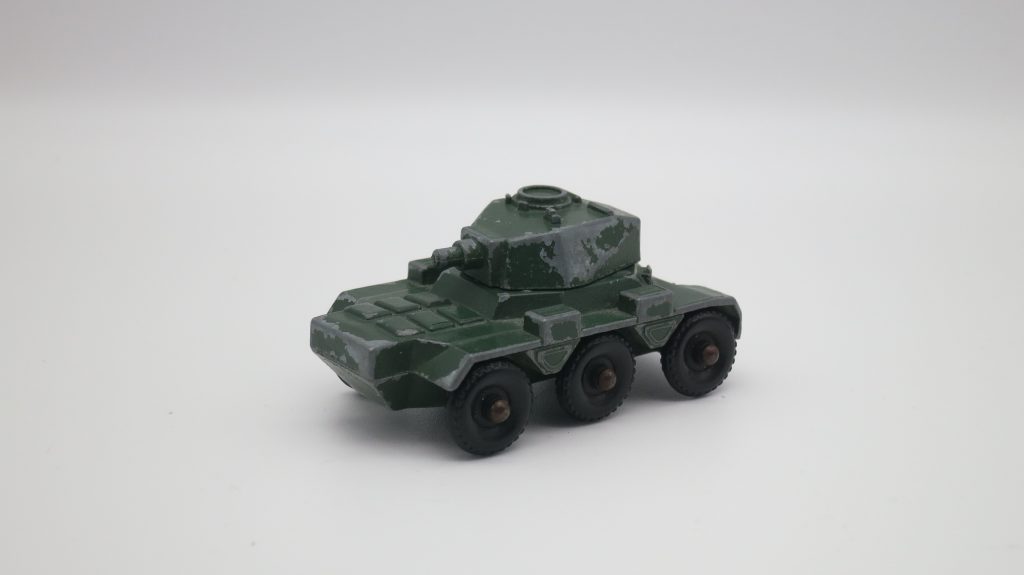 I also discovered this which is a small metal armoured car based on its real-life counterpart, Saladin, and was created in the 60's by toy manufacturer Lesney. This is intriguing to me because this is what children would have enjoyed playing with and since they were made post WW2, they could re-create the famous war and all the battles. The company also made a range of other armoured cars and tanks and normal cars.
Lucy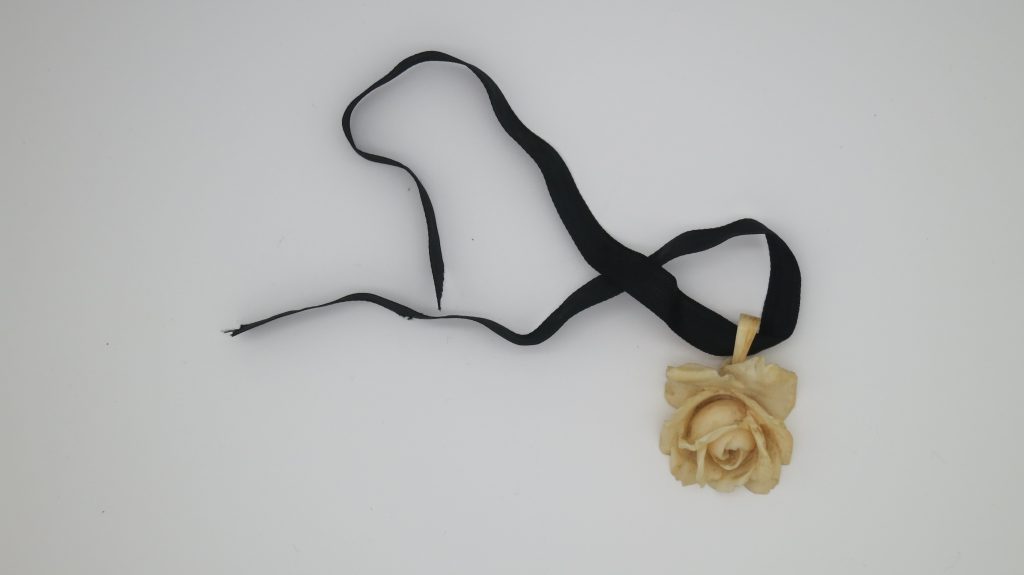 This pendant– presumably early 20th century or more likely late 19th century-caught my eye particularly as it reminded me of the common nature of poaching in our past – and the delicacy of ivory. In 1947, Ivory was officially banned due to wildlife concerns, so this piece can help us to reflect on the use of ivory in the past. Following on, this intrigued me further from its beauty – and stark contrast in the cream rose and black ribbon.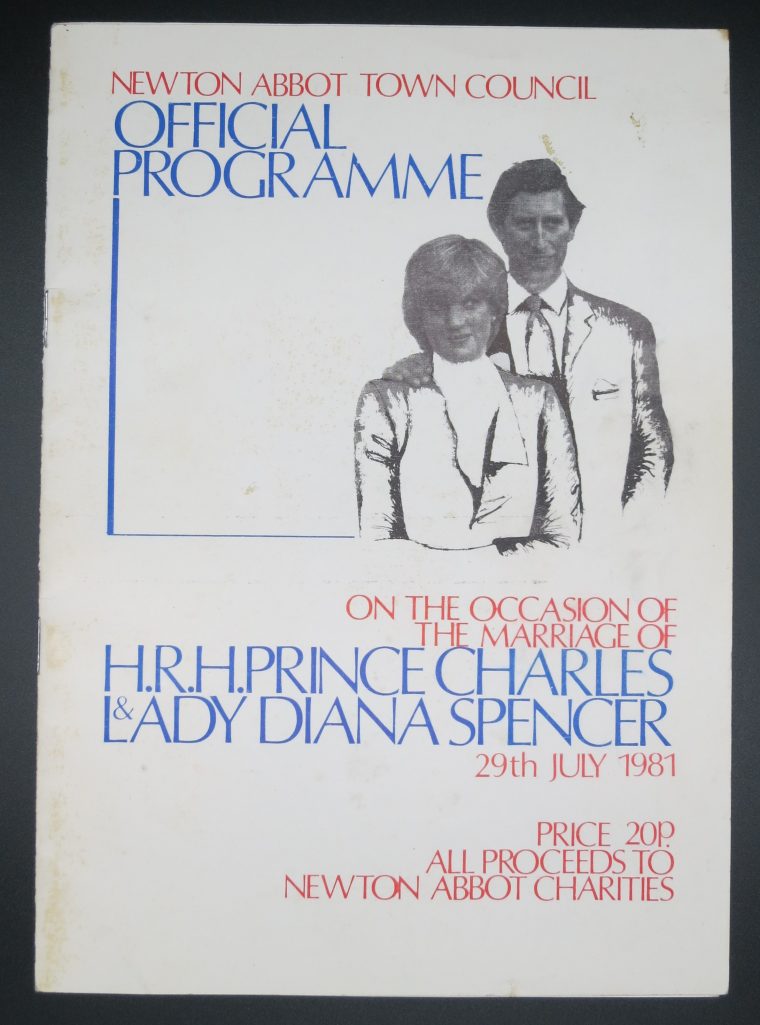 Additionally, I found this small booklet to be of great interest as it clearly reminded me of Newton Abbot's past – and our own past as a town. Really, I wouldn't name myself to be a royalist, but I feel as if this programme allows us to see how we have adapted overtime and changed as a nation. The first time set within the programme is 7:00am; this booklet being published in 1981 for the celebrations outlined for the pairs wedding. Honestly, I don't think many would participate now in celebrations beginning at 7:00am! So, this gives us an insight as to how times have changed when thinking about our relationship with the monarchy.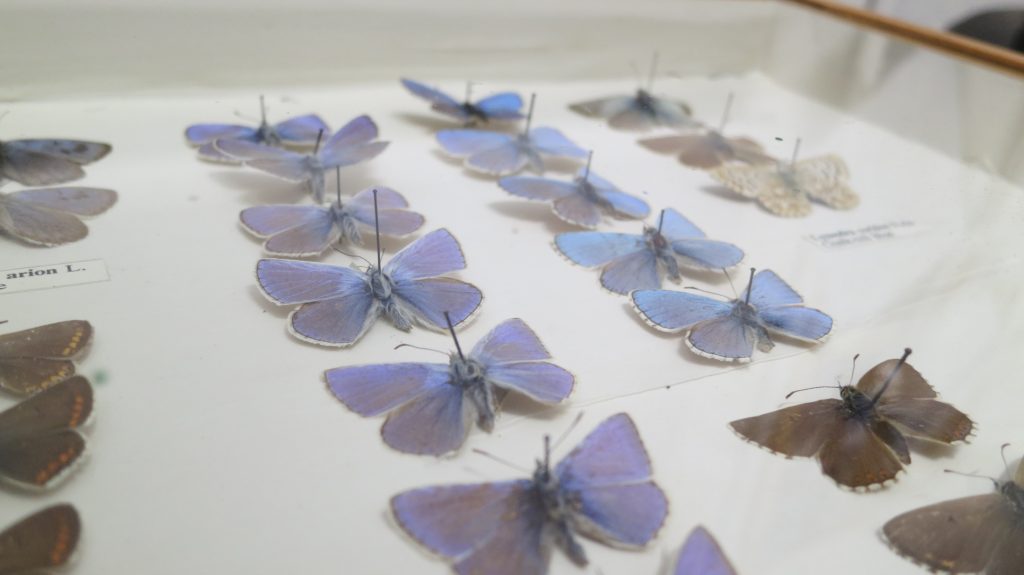 Here, we can see a collection of Doctor Mapleton's beautiful butterflies – this being only one part of the expansive collection of butterflies he cautiously pieced together back in the Victorian Era ever so carefully. Strangely enough, below some of these butterflies are small slips of paper detailing as to when they were collected and their specimen and other small intricate details. To me, I found this so intriguing as I find it greatly fascinating to think that the last person to touch these was Mapleton himself, and honestly, I am stunned by the beauty encapsulated in every butterfly.
We've both absolutely adored our time here at Newton Abbot Museum – And we're incredibly thankful for the opportunity to experience a range of aspects involved in Museum life. It's opened our eyes to Newton Abbot's history, and we'd advise for anybody to pop in and experience it for themselves!