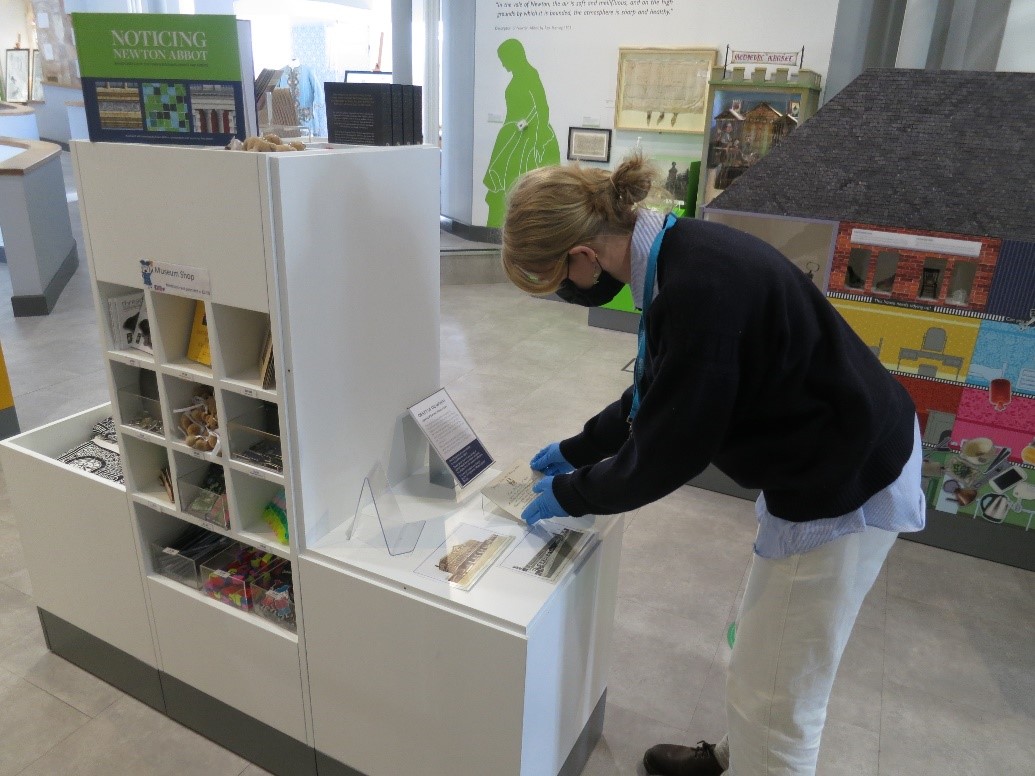 Experiencing Museum Life Behind-the-Scenes
Over the past week and a bit I've had the joy of joining the Newton Abbot Museum team for my work experience. I am in my first year studying history at the University of Exeter, down on the Penryn Campus. As part of one of my first-year modules, I had to complete a 40 hour work placement in any public history institution. I was delighted that I could complete this with Newton Abbot Museum whilst I was home for easter break. I love local history and so Newton Abbot Museum was one of my first ideas. I remembered Newton's Place when it was an old antique store but had heard about the museum moving in and restoring the building. They have completely transformed the site and I was shocked at how nice and modern it was when I first arrived!
During my work placement, I have been kept very busy with a number of exciting tasks. It has given me a real insight into the sorts of tasks you can have working in a smaller, local museum and I have loved learning everything the team have showed me. I was especially surprised by the diversity of jobs and issues involved in working at the museum. I have chosen an object for Museum Object Monday on social media, helped change the display case for the Object of the Month, sorted through beautiful old photos of Newton Abbot to check for copyright, helped set up the opening of their current art exhibition and also helped prepare the museum for the relaxed visiting hours. This has shown me how active museums are in engaging the local community and how busy museum work can be. There is a real sense of care at Newton Abbot Museum and they are dedicated to making sure they reach all types of audiences.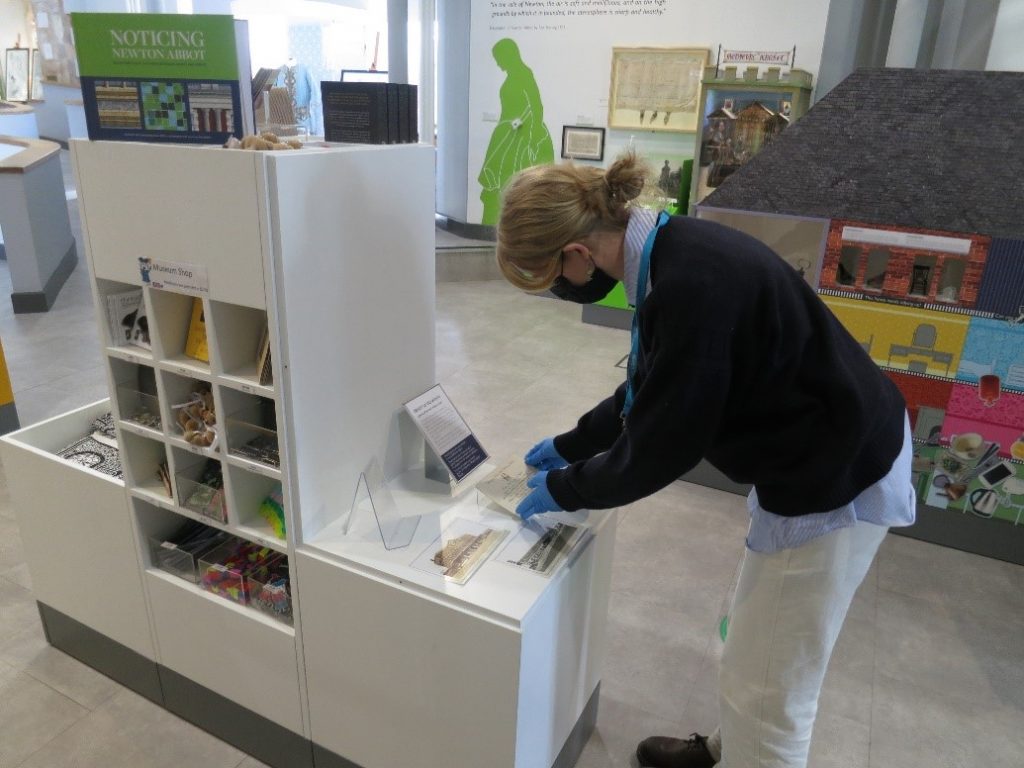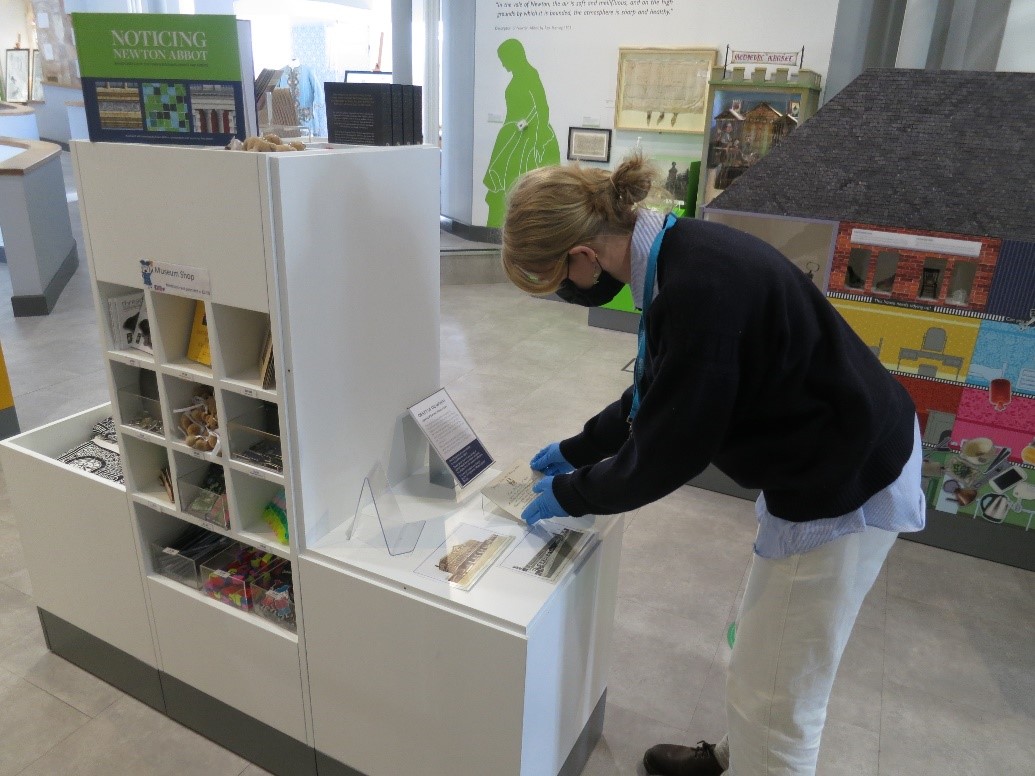 One of the most surprising experiences I have had during this work placement has got to be helping with the setting up of the new art exhibition that is currently on display in Newton Abbot Museum and its opening event. Throughout the week there was lots of buzzing around as the team organised the artworks, the easels, the labels, all for the opening of Christy Burdock's works that depict Newton Abbot and its history. It was fascinating to see how the museum intersected with the art world and the work that goes into putting up a new exhibition. I loved that the art itself showcases a collection of the objects at the Newton Abbot Museum that I have slowly come to recognise this week and links them to wider social and cultural issues. The opening was a lovely event and it showed how a museum not only displays the past but also plays a role in current art and culture.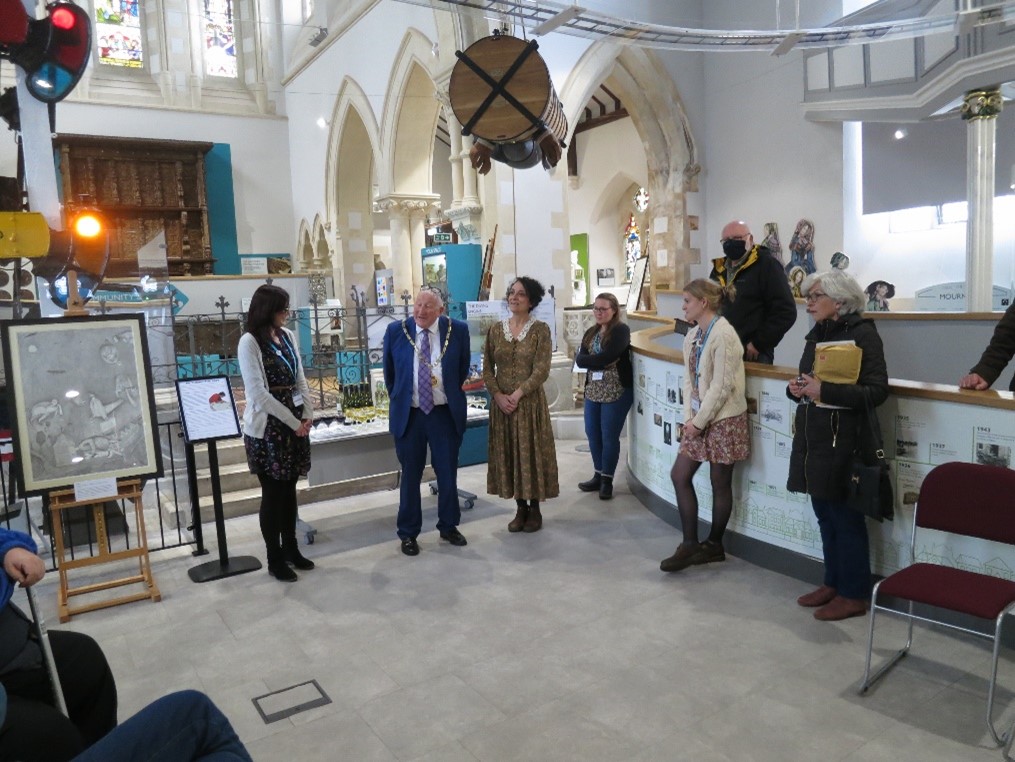 This has been a wonderful place to do my work placement as it has let me nosey around the museum and its collection. I have learnt a lot about the local history of the Town. I'd never heard of Madge Mellor's or knew how important the railway really was for Newton Abbot but I have been well educated this week. I have been super lucky to have completed my work experience with Newton Abbot Museum.
Thank you Mary for telling us all about your work experience (and doing a huge amount of valuable work while you were here!)