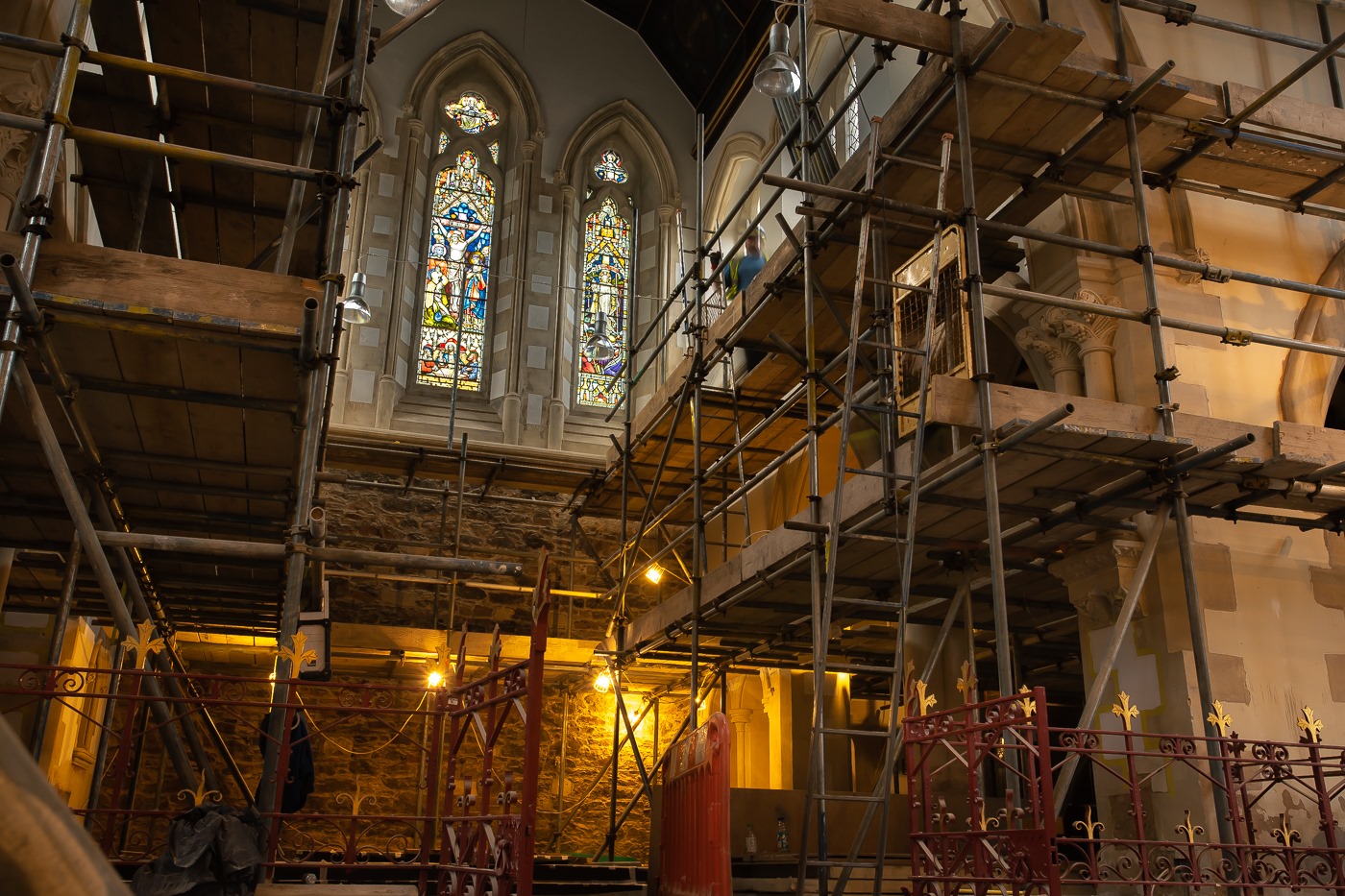 Behind the Scenes 2
A skeleton of scaffolding, steel beams and wooden struts has been developing inside the four walls of Newton's Place, all clad with layers of plasterboard, plaster (some of it Lime) and paint.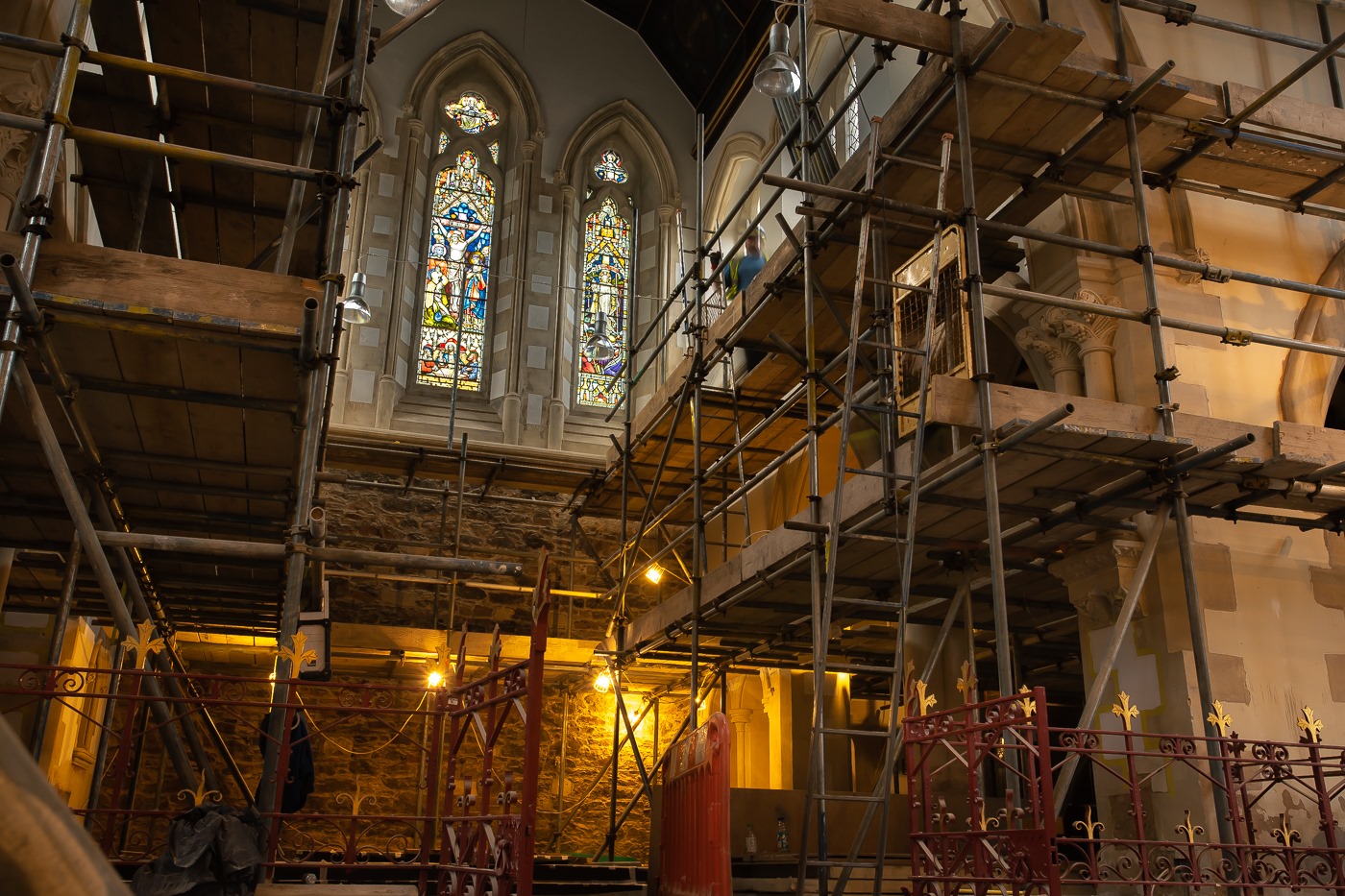 With the dedicated documentation by Newton Abbot Photographic Club throughout the building period, we are able to share some of the changes that have been taking place – walls and floors appearing where there never were any, staircases to link them all together and, in order to make the space as accessible as possible for all levels of mobility, a series of ramps have been created to even out the raised areas of the former church.
Also, two views of the largest community room, upstairs, that will be used by many community groups as well as being the Town Council Chamber. The magnificent windows will make it a light a bright space for everyone.
Next time, we will share photos that show you areas of the building that are nearly finished, moving away from chaotic spaces full of tools and materials towards images that will help you see what the final building will look like!! Excited to share them with you – watch this space!!