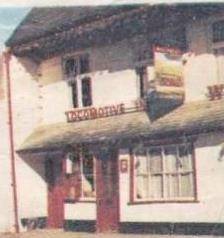 Eating and Drinking in Newton Abbot in the Swinging Sixties
I often hear the complaint that Newton Abbot shopping centre 'is all charity and coffee shops'. Obviously, charity shops are a relatively recent phenomenon, but wondered what was available in the "days of yore" say 1960, where you could get Tea, Coffee a cold drink or something stronger.
Feel free to add, correct or a story.
Public Houses and Hotels and Clubs
The Drive Inn, Keyberry Hotel, Penguin, Railway Hotel, Queens Hotel, Saracens Head, Courtenay Arms, The Fox, Prince of Wales, Conservative Club, Globe Hotel, The Ship, Half Moon, Royal Oak, Turks Head, Wolborough Inn, The Swan, Seven Stars, Heavitree Arms, Market House, The Bradley, Golden Lion, Cider Bar, Dartmouth Inn, Devon Arms, Locomotive Inn, Jolly Sailor, White Hart, The Union, Commercial Hotel, Liberal Club, Ford Hall, Newfoundland Inn.
Fish Café
Cobley's Station, Jacksons, Oliver's, Alec Wills, Bearnes, Torbay Fish and Chip.
Café and Restaurants
Penn Inn Park, Station Café, Baileys and Keys, Milky Way, Bevans, Madge Mellor, Wimpy, Woolworths, Courtenay Restaurant, The Bunne Shoppe, Elliot's, Ogwell Mill, Chicken Café, Black Cat, Mikes Café, Parkona, Bus Station Café, Chinese (Sherborne), The Rendezvous, Alexandra Café, Peter Davey's Café.
Not bad – 32 Pubs, 21 Café and 6 Fish and Chips when we were all skint and the population of Newton Abbot was considerably less.