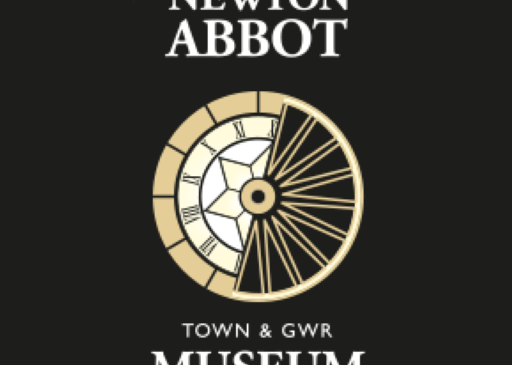 WE HAVE LIFT OFF!
£800,000 National Lottery funding for Newton's Place
THE team behind the Newton's Place museum and community space project is celebrating confirmation of National Lottery funding worth £800,000.
The award, made possible by National Lottery players and awarded by the Heritage Lottery Fund (HLF), means the Newton Abbot Town Council scheme is on target to open in approximately 18 months' time.
It will both provide a facility residents have repeatedly asked for and save the Grade II Listed former St Leonard's Church from dereliction or conversion into flats.
Project champion Cllr Mike Ryan described the grant as a vote of confidence in Newton Abbot and its people.
'With this £800,000 award, and our first of £150,000 to help with development costs, the National Lottery has now invested £950,000 in our town and I couldn't be happier or more grateful,' he said.
'We've a proud history and heritage to look back on and a great future to look forward to.
'Newton's Place will be a community space with huge opportunities for the residents of Newton Abbot and the surrounding settlements.
'And in these tough financial times people will no doubt be delighted to know that all of the core facilities we intend to provide, such as the museum, will be free to use.'
Cllr Ryan said the latest good news was just one strand in an improving picture for Newton Abbot.
'Our town centre is as vibrant as any in the country and set to be enhanced further with the arrival of the £2 million Newton's Place,' he said.
'The Town Council has already helped to deliver improvements such as Golden Lion Square and Victoria Gardens, now a new museum and community space is taking shape thanks to our initiative and the team of dedicated professionals and volunteers working hard behind the scenes to realise the dream.
'Thanks to further investment by Teignbridge District Council, Market Walk is getting a major refurbishment and before long we should discover what their wider regeneration plans will include.
'Those parts of the town that are looking tired or redundant will soon become a thing of the past and we can begin to shape a place fit for the 21st century in which people can take pride and make the most of life.
'These are exciting times for Newton Abbot.'
Nerys Watts, Head of HLF South West, said: "A community space fit for sharing Newton Abbot's heritage has been a long-held ambition for many, now, thanks to National Lottery players, it is set to become a reality. As well as putting the museum in the heart of the town, this project will bring an historic building back in to use, giving people of all ages the chance to celebrate their past and look forward to their future."
Construction work at the former church in Wolborough Street is expected to start this autumn with the build projected to take a year.
Fitting out and moving the museum and council offices from Devon Square will take a further few months with the doors opening to the public in the winter of 2019/2020.
'The countdown has really begun now,' said Cllr Ryan.'
About the Heritage Lottery Fund
Thanks to National Lottery players, we invest money to help people across the UK explore, enjoy and protect the heritage they care about – from the archaeology under our feet to the historic parks and buildings we love, from precious memories and collections to rare wildlife. www.hlf.org.uk. Follow us on Twitter, Facebook and Instagram and use #NationalLottery
Pictured above is the HLF visit on 6th June 2018 by the Board Member and Grants Officer.
From left to right: Lisa Gould (Museum Consultant), Myles Clough (Currie & Brown Project Manager), Lorna Turner (Project Co-ordinator), Helen Wheatley (HLF Grants Officer), Kate Green (Community Engagement Consultant), Phil Rowe (Town Clerk), Evelyn Stacey (HLF Board Member), Councillor Mike Hocking (Newton Abbot Town Council), Felicity Cole (Museum Curator), Councillor Mike Ryan (Newton Abbot Town Council), Nicola Ward (Leach Design), Councillor David Howe(Newton Abbot Town Council), Val Harrison (Conservation Consultant) and Jeremy Newcombe (LSN Architect).